By Michael Stuber, the European D&I Engineer
As D&I experts, we have always advocated change, based on a thorough look at hidden dynamics and taking into account changing contexts. While we see many signs of progress and real success, a number of worrying and even threatening elements have become part of reality.
Public assaults, aggression, marginalization, and fundamental questioning, including denying narratives, show that D&I has not become as established and 'normal' as, for example, safety. Hence, we must question some of the assumptions and routines, and we must consider big structural changes in our approach in order to be impactful, including outside of our filter bubbles.
If we take an honest look at the development of D&I over decades, our field has created some of its own routines, values, and further along, underlying assumptions—just like the routines and invisible norms corporate cultures tend to create. As we recommend that businesses critically reflect unwritten rules and all too obvious beliefs, in light of fundamental changes in context, it is up to us to do this for our own frameworks and approaches. There has been more than enough backlash to make the need for reforms obvious—and superficial successes should not distract us from this insight.
A framework to reform D&I
In order to practice what we preach, we should be aware that our analysis, as well as the creation of solutions, will require us to step out of our comfort zones. Instead of turning to peers from within our filter bubbles (conferences, councils, corporate networks), we need to involve people with different perspectives. And we need to consult empirical research more rigorously to find evidence that backs up our strategies and not just the headlines of our campaigns. This will also help us avoid being sucked into the polarized discourse of populist campaigns, where emotional argument tries to override facts.
Insight-based, international and innovative input
This special section presents and discusses research findings and practical cases in a way that provokes reflection and points toward new developments. It is written from a European perspective and hence offers an outside view for many readers of this journal. As an industrial engineer, I can offer some different interpretations than what most readers might expect. And finally, my more than 20 years of experience working internationally with admired D&I leaders is embedded in the analyses presented.
Taking a tour of (success-) critical topics
Initially, we look at the flip side of the once more proven excellence of diverse teams. New research shows that those individuals who add valuable perspectives to a team are less likely to benefit from the team's diversity. While this study looked at different dimensions of diversity, both demographic and work-related, another article presents findings about disclosure of diversity data by European blue chip firms. The focus on reporting representation leads to a reflection about the future of D&I success measurement.
"What gets measured gets done," has become D&I dogma. A new study confirms practical experience: A robust sense-making, enabling a positive perception of D&I, is required in the first place. How easily D&I-related communication can go wrong is illustrated by an analysis of the media discourse following an attack on a Polish politician. While hostility and stereotypes can be addressed by exposing ourselves to difference, a new study found that this is not necessarily the case (e.g., in expat communities).
What people really think versus what they say in surveys is key to D&I work. A new study has quantified the hidden bias against women in management and cautions against mixing our perception of survey results with empirical research. Once in a management position, women are believed to have a positive impact on gender equality. A new study shows that, in some aspects, this is actually not the case. More hope for more equality was generated regarding online tools, software, and AI. Unfortunately, we must be wary: A new analysis confirms the findings of previous studies that show online mechanisms include, reproduce, and sometimes, foster bias.
Over the years, it has become appropriate and sometimes fashionable for celebrities, iconic managers, or prestigious organizations to stand up and take a stance on diversity. In the cases of Heidi Klum and BlackRock's Larry Fink, neither the messages nor the perceptions were particularly positive, and there are reasons that explain this that we can learn from. A different, business-based reaction to (anti-) diversity matters was provided by Transport for London, related to anti-gay legislation in Brunei, which marks potential for more traction on the topic. Surprisingly, the market(ing) side of D&I has always been underrepresented in research, discourse, and practice. Twenty-five years after our own first analysis, a new global survey draws a market-related picture that provides a lot of hope for a business world that makes the most of differences. The section is wrapped up by a practical and more detailed look at what happens when D&I practices are placed at the very core of business: How some retail businesses have made their stores more welcoming to customers with autism.
More insight-based, international, and innovative articles can be found on this engineering D&I blog: http://en.diversitymine.eu
Resilient D&I: Michael Stuber
2019 PDJ columnist, Michael Stuber shares 15 articles that touch on various aspects of D&I and explains why workplaces need to revise, rethink, and realign their D&I efforts.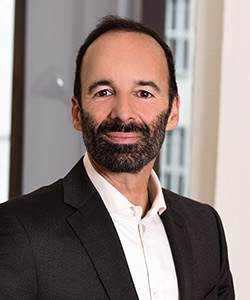 Michael Stuber
Michael Stuber's company hosts a D&I knowledge blog called DiversityMine, which contains more than 1,900 articles. He contributed an article on the future of D&I to the fall 2017 issue of PDJ and wrote about diversity and group think for the magazine's fall 2018 issue.