By Michael Stuber, the European D&I Engineer
The belief in D&I targets is almost as strong as the resistance they often create. Based on new large-scale, international research, experts now confirm that consistent, business-based sense-making will create the acceptance required to make targets a success.
What does it take to turn diversity into business benefits? This question has become increasingly important for D&I practitioners for a number of reasons:
Examples and some research show that diversity can lead to performance decrease (in specific situations or under certain circumstances)
Organizations and their stakeholders continue to expect (more) progress on obvious metrics (while the reality is mostly flat or volatile)
International organizations struggle with differences across entities, cultures, and contexts (This article provides an analysis of globally standardized vs. de-centralized local D&I approaches: https://www.linkedin.com/pulse/standardised-global-diversity-u-differentiated-european-stuber/)
Copying and pasting blueprint solutions does not create traction (and such a trial and error is also expensive)
New research suggests that preparing the organizational culture with regard to D&I is required before targets or structural support can have a positive impact.
The myth of quotas and targets (reprise)
In a business setting, the mantra of "What gets measured, gets done" is so prevalent that it is not even questioned with regard to D&I. After years of experience with more or less rigid state-ordered, self-imposed, or other targets, ambitions, or other forms of describing the desired future state, it has become clear that simply setting numeric expectations does not drive the desired changes to mindsets or of behaviors. In fact, targets often trigger damaging actions.
New international research helps us understand this dynamic by drawing an important distinction between what researchers call normative acceptance and regulatory support. Data analyses show that, while the two are related, it is the normative acceptance that actually leads to (gender) diversity becoming a success story. The findings show that neither legal quotas nor supportive policies or infrastructure (child care, leave policy, flex work) alone mediate diversity to add business value, while pro-diversity mindsets do.
The critical component of values, mindsets, and shared beliefs
When the value-chain model for D&I, called the propelling performance principle, was first introduced in 2005, it highlighted the need to create open mindsets at the individual level, on teams, and in wider contexts (organizational or societal cultures). Open-mindedness is described as the prerequisite for leveraging diversity through the following steps of inclusive behaviors and processes. Research has continued to confirm the model.
Latest data—from 1,000+ firms in 35 countries—show that shared values and beliefs regarding, for example, gender role attitudes, must imply an intrinsic value for D&I, so that business benefits can be created. The study explicitly states that it is not enough to "… see gender inclusion as an obligation." Company practices have been acknowledging this to some extent: They often refer to a high-level business case for D&I. However, many D&I strategies and messages keep returning to simplified expectations related to numbers or ethics. Achieving a better level of sense-making and traction at the same time will require more sophisticated considerations.
The need to analyze your individual situation(s) and tailor solutions accordingly
Each corporate culture is unique, based on individual heritage and industry-specific, geographical, and other factors. Therefore, it must be carefully analyzed from a D&I perspective in order to understand underlying assumptions, invisible norms, and the unwanted dynamics these specific forms of unconscious biases create. On the basis of such insights, change programs can be created, tailored to the very situation. Blueprint solutions, on the other hand, cannot be expected to have strong impact in such individual and specific settings.
Additional new findings
Almost like an added value, the research found—due to its longitudinal methodology—that diversity was actually the driver of company success and not, as critics sometimes argue, a result of good business performance.
Results are supporting previous studies showing the need for open team cultures, so that diverse teams can reap the benefits of their diversity, e.g., the creation of best solutions.
The findings extend former research showing that investors value strategies, including D&I, that are commonly accepted as best practices (another element related to the importance of normative acceptance of D&I mentioned at the beginning of the article).
Summary: Key lessons from the latest international research
To summarize, the new research sends a strong message to companies that want to take their D&I work to the next level. However, they need to transpose the findings and understand the importance of context, as the report describes: "The more gender diversity has been normatively accepted in a country or industry, the more it benefits a firm's market valuation and revenue. These findings demonstrate the importance of the broader social contexts in shaping the consequences of gender diversity." Converted into business practice recommendations, the results imply three lessons that may not be appreciated by practitioners who like to navigate as part of a mainstream peer group:
The situation is too complex for simple or blueprint solutions ("3 things you have to do …" or just copy & paste programs from the peer group)—rigorous analyses of the specific situation, including development to date, are key
Quotas or quantitative targets are not effective in overcoming resistance and driving change (particularly if they are the main mechanism or the headline of your D&I program)
Individual and collective mindsets must be at the center of your attention (In this respect, let's remind ourselves that training and communication must stimulate reflection and dialogue in order to instigate cultural change)
These three items alone can serve as an impetus to review your storyline, strategy, governance, and communication for D&I. Some particular types of bias that may be relevant in this regard are discussed in the following article.
Resilient D&I: Michael Stuber
2019 PDJ columnist, Michael Stuber shares 15 articles that touch on various aspects of D&I and explains why workplaces need to revise, rethink, and realign their D&I efforts.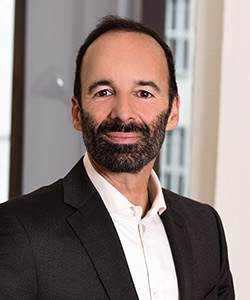 Michael Stuber
Michael Stuber's company hosts a D&I knowledge blog called DiversityMine, which contains more than 1,900 articles. He contributed an article on the future of D&I to the fall 2017 issue of PDJ and wrote about diversity and group think for the magazine's fall 2018 issue.