By Michael Stuber, the European D&I Engineer
One day after the tragic fatal attack on Mayor of Gdansk (Poland) Paweł Adamowicz, many media outlets spread allegations about the "reported" mental illness of the attacker. What messages do we recall from other attacks? And how is it relevant for corporate D&I?
Understanding the motive(s) of a criminal offense forms part of root cause analyses and hence, mitigation and public sense-making. In the assassination of Gdansk's mayor, Paweł Adamowicz, the international media quickly spread explanations, including the following two main components:
The fact that the attacker had a criminal history for armed attacks for which he had spent more than five years in prison
An allegation or reported perception that the attacker suffered from mental health problems
Although the quality of the information seems to be clearly different (one proven, one alleged), some media mixed the two, e.g., "Authorities allege … a history of crime and mental illness." (The Washington Post). It is worth noting that in other cases a different kind of connection is offered in the media.
Quick judgments: Terrorists attack the mainstream society
When the majority, dominant, or mainstream society appears to be the target of a crime, reports quickly, sometimes too hastily, include an allegation of terrorism. One day after a knife attack on two tourists in Amsterdam, the media reported this: "Authorities believe the man to be part of a 12-member Islamic terror cell," based on data carriers found at the man's house. There were no reports regarding whether the attacker was examined for mental illness, just like there were no reports about whether radical material was found in the home of the Polish attacker.
Analysts of different forms of communication conclude that the two explanations seem to be mutually exclusive: Once a terrorist allegation is established, mental illness will no longer be discussed, and vice versa.
Narratives: Hate crime or terrorist attack?
The different ways crimes are described include implicit assumptions about both the targets and the attackers, and lead to different evaluations:
Hate crime: When an individual attacks another individual representing a certain group sharing a personal or social characteristic (difference). Such will often be considered a singular case and mental illness might well be brought in as an explanation, while other factors are not considered.
Terrorist attack: When random members of a country or a larger community are attacked by a representative of an organization with ideological or political motives. For decades, politicians have been using this narrative to define enemies of their respective state, system, or society.
In recent years, though, a new quality of hate crimes seems to have been emerging, which can be described as a borderline case between the two aforementioned concepts.
Ideologically fueled hate crimes against civil society
The assassination of Polish Mayor Adamowicz presents unanswered questions: While Adamowicz was recognized as a supporter of the current Polish opposition, this does not seem to lead to an assumption that the attack was aimed at civil society, open and liberal values, or democracy. This would nudge the case away from the mental illness notion and closer to the terrorism paradigm. Similarly, the reason for the attack was quickly identified as individual hate. The BBC, however, included the additional hint that "… many commentators are blaming Poland's bitter political divisions and widespread online hate speech." This would mean that a larger dynamic might have been involved and it would be careless to marginalize the deed as a singular, individual act.
But it is not easy to break up the established dichotomy between individual hate crimes and organized terrorist plots. For in recent years, the concept of terrorism has been connected more firmly with extremist positions:
Some politicians have made excessive use of the term terror to justify discriminating actions (Trump's travel ban) or to push the boundaries to include everybody who criticizes their policies (Erdogan's 200,000+ inmates, the world's third highest per capita ratio and the highest number of jailed journalists).
Academic analyses of U.S. media reports of terrorist attacks (2006–2015) show that Muslim extremists receive 357 percent more coverage—particularly by national news outlets—than those committed by non-Muslims. Separate reports found that between 2008 and 2016, right-wing attacks and plots outnumbered Islamist attacks 115 to 63, and were also carried out more often (35 percent foiled plots vs. 76 percent).
Such factors make it difficult for everyone, experts and the public alike, to identify when influential groups, or the state itself, nurture aggression against societal groups, which happen to overlap with the D&I agenda. While in European countries, some of this happens within democratic, yet biased, public discourse (excused sexism, wide-spread racism, homophobic norms, or denial of local Shoah collaboration), the international community seems quite helpless when a government protects or supports anti-Diversity action.
Relevance for D&I practitioners
The cases described here may appear extreme, but there are analogous cases in the workplace. While crime is not a workplace issue, different narratives about singular cases or provocations of the mainstream exist in companies as well—for example when corporate cultural biases are involved. They may include so-called explanations about career aspirations or leadership qualities of various diversity groups. The underlying assumptions of such simplistic statements are often not even recognized, let alone questioned. In addition, depending on the power distribution, inappropriate behaviors might be covered, explained, or excused in different ways and at times, biases are perpetuated by corporate activities.
Organizations that consider themselves advanced in their D&I practices will find an opportunity to explore subtle, embedded, implicit, or hidden biases in their strategies, programs, practices, or processes. Whether similarity biases can be mitigated by exposing people to others different from themselves will help, forms part of the following article.
Resilient D&I: Michael Stuber
2019 PDJ columnist, Michael Stuber shares 15 articles that touch on various aspects of D&I and explains why workplaces need to revise, rethink, and realign their D&I efforts.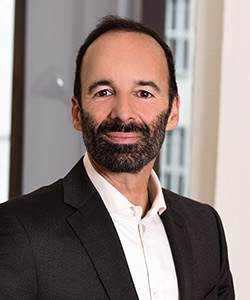 Michael Stuber
Michael Stuber's company hosts a D&I knowledge blog called DiversityMine, which contains more than 1,900 articles. He contributed an article on the future of D&I to the fall 2017 issue of PDJ and wrote about diversity and group think for the magazine's fall 2018 issue.