By Michael Stuber, the European D&I Engineer
Annual reports provide opportunities to talk about D&I progress and success. While large corporations do so regarding their D&I commitment and activities, they have been—for more than ten years—more modest when it comes to publishing D&I numbers.
Benchmarking, transparency, peer pressure, or employer branding—there appear to be many reasons to communicate D&I and, more specifically, concrete numbers. The latest edition of a series of content analysis looks precisely at this topic: Over 12 years, European Diversity Research & Consulting has analyzed the corporate communication of European blue chip companies on a bi-annual basis. One report focused on metrics: Which D&I numbers do multinational corporations choose to publish in annual or CSR reports? Which dimensions, and for which populations?
Reporting is easy—too easy?
The overall result of the content analysis shows that all 50 companies listed in the EuroStoxx® index provide some D&I data, and most do so for their entire organization—on a global scale and not focused on their domestic market. This has been one of the (smaller) surprises for the researchers who had expected that national legislation would have a clearer impact on data disclosure. In line with political priorities, the study found a ranking of D&I data prevalence.
Gender continues to be the top priority of Diversity and Inclusion, and all companies provide some gender data; however, none of them mentions the third gender as yet
Age data is communicated by 92 percent of the companies, and the largest subgroup (N=20) uses 4–6 age groups to illustrate their demographic profile
Unlike in former studies, nationality is very prevalent when taking a data reporting perspective; 72 percent of companies report the number of nationalities they employ
Due to a mix of legal regulations and measurability, disability ranks fourth and is reported by 62 percent of the companies
While the choice of data appears quite understandable from a pragmatic point of view, other data would be more aligned with business priorities. In fact, companies are starting to report work/life-related data (N=36) or some facts on educational background (N=8). However, the predominant approach is to leverage personnel data that can directly and easily be retrieved from data warehouses.
Board diversity, management diversity, workforce diversity
Despite a politically endorsed focus on the highest decision-making bodies, the analysis shows that 96 percent of companies report the gender split of their workforce (ranging from 14 to 75 percent women) and slightly fewer, 90 percent, do so for their board of (managing) directors (0 to 56 percent women) and 76 percent for their supervisory boards (7 to 40 percent women). Less than half that amount provides gender data for their senior management (32 percent, from 9 to 32 percent women) or the management population at large (24 percent, from 10 to 65 percent women).
Thirty-eight percent of the companies only mention female numbers in their reports (in the same way the previous paragraph has done deliberately), while 28 percent always mention both the share of men and women, the remaining group of 32 percent practices a mix of reporting approaches. This detail has been found to be of great importance as an inclusive form of reporting, that is mentioning all subgroups so that numbers add up to 100 percent, drives the acceptance of the data and the reporting.
For nationality, companies find it easier to pursue this all-inclusive reporting as they simply mention the number of nationalities represented—in the workforce or the top management team. Twenty of the EuroStoxx 50 companies employ between 91 and 170 nationalities and 22 companies in the sample have between 3 and 8 nationalities on their top leadership teams.
The next level of D&I reporting
In an attempt to foster the comprehensiveness of their D&I strategy, a few companies have started to include different diversity numbers—their LGBTI workforce or employees who have recently fled their respective homelands. For LGBTI, the number of people engaged in an LGBTI-related network (including allies or not) is a metric of choice. Neither ethnicity nor religion has been operationalized by any of the companies. While it seems understandable at first sight, experience, mostly in the Anglo-Saxon world, shows that metrics in these fields help identify gaps and make discussions more fact-based.
Another obvious gap in the current reporting is the lack of longitudinal data (comparison over time), which is a definite standard in corporate (financial) reporting. This would be a huge step in the direction of more transparency, and it would help focus the discussion on impact and progress, rather than situation and activities.
Broader or more detailed representation data reporting would help a lot. However, it would not address the most important gap—widely missing metrics on openness, belonging, and inclusion, which the following article discusses.
Resilient D&I: Michael Stuber
2019 PDJ columnist, Michael Stuber shares 15 articles that touch on various aspects of D&I and explains why workplaces need to revise, rethink, and realign their D&I efforts.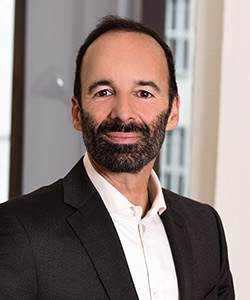 Michael Stuber
Michael Stuber's company hosts a D&I knowledge blog called DiversityMine, which contains more than 1,900 articles. He contributed an article on the future of D&I to the fall 2017 issue of PDJ and wrote about diversity and group think for the magazine's fall 2018 issue.