By Michael Stuber, the European D&I Engineer
Will more women on boards lead to more equality in an organization? Or do multinational teams promote intercultural relationships? While some numbers support such linkages, deeper research provides a more sophisticated picture.
Current representation data published by the European Commission show that gender equality progresses in countries where some related legislation is in place. The supporters of mandated female representation on corporate boards interpret this as a proof that women at the top drive gender equality. A new, large-scale empirical study now shows that this does not apply to equal pay.
Female bosses have no impact on female—or male!—earnings
Are the earnings of female employees affected by either a) having a female line manager themselves or b) a greater proportion of female managers in total within the organization? Two rival theories—that women are agents of change or that they are cogs in the machine—were empirically tested.
Large-scale empirical research provides an intriguing finding beyond an all too familiar overall picture: While in the sample the average hourly wage of men was 8.33€ compared to 7.74€ for women (not adjusted), the presence of female managers was found to have no significant effect on either female or male earnings. This applied to both tested hypotheses: the supposed influence of the overall proportion of female managers and the fact that an individual manager was female. This means that (more) women in management does not contribute to closing the gender pay gap, nor does their increased presence create a disadvantage for men (as sometimes alleged).
Unique research design
In a unique way, the study analyzed manager–employee linked data from nine European countries: Bulgaria, Finland, Germany, Hungary, the Netherlands, Portugal, Spain, Sweden, and the United Kingdom of Great Britain and Northern Ireland. In order to avoid statistical biases, they included not only the individual employee level (N=9,267), but also the departmental (N=706) and organizational levels (N=236) in the data analysis.
Able but not willing, or willing but unable?
The results of the analysis support the hypothesis formulated by the researchers that female managers function as "cogs in the machine." The question remains, WHY do they have no impact on existing pay gaps, even where their direct reports are concerned? The scientists provide a mixed explanation that they might be partly not willing ("queen bee" theory) and partly unable (in lower ranks) to influence the situation.
Regardless of the explanation, the findings emphasize the need to consider other elements in addition to representation. The results specifically point toward various types of biases that are often overlooked when focusing on individual blind spots or implicit associations. Systemic biases embedded in many HR or leadership processes or models, or in the organizational or management culture, are particularly relevant in this respect. Unfortunately, many of them are now being reproduced in a digital world that was supposed to be more equal than offline reality.
Resilient D&I: Michael Stuber
2019 PDJ columnist, Michael Stuber shares 15 articles that touch on various aspects of D&I and explains why workplaces need to revise, rethink, and realign their D&I efforts.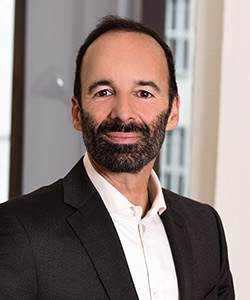 Michael Stuber
Michael Stuber's company hosts a D&I knowledge blog called DiversityMine, which contains more than 1,900 articles. He contributed an article on the future of D&I to the fall 2017 issue of PDJ and wrote about diversity and group think for the magazine's fall 2018 issue.