By Michael Stuber, the European D&I Engineer
Marketing experts from five countries on four continents were surveyed about diversity in advertising. Their answers show that they know what is expected from them. However, mindsets and actions vary.
Among marketing experts, there seems to be a surprising level of agreement across the globe when it comes to diversity. Collectively, across the countries surveyed, the latest Shutterstock research shows nine in ten of Generation X (91%) and Millennial (92%) marketers believe they are expected to use more diverse representation in their campaigns, and 88% of Generation X and 90% of Millennials believe that this helps the respective brand's reputation. At the same time, they realize that there is still room for improvement with regard to D&I. The level of perceived opportunity has not only remained on the same level as in the previous year (2017 figures in brackets), criticism of campaigns for being sexist or stereotyping persists.
Agreement to "room for growth in using more diverse images" by country:
Australia: 87% [93%]
Brazil: 95% [92%]
Germany: 86% [n/a]
U.K.: 88% [93%]
U.S.: 89% [91%]
Vast differences: purposes and priorities for D&I in marketing
In assessing the criteria for selecting imagery for campaigns, differences that appear to mirror the respective local business mindsets emerge:
While in Germany, more tactical considerations could lead marketers to use more diverse imagery (create an emotional reaction (32%) and improve shareability of images (32%)), Brazilian (44%) and Australian (38%) marketers were more interested in the connection between the images and the brand message. The North Atlantic geographies think that such imagery will best represent modern day society (British (45%) and American (37%))—or should they have said customers and markets?
Brazilians lead on transgender, androgynous, and non-binary gender images
Over the past 12 months, 36 percent of Brazilian marketers have used more images featuring women in their marketing campaigns, 19 percent have started using more images of transgender models, and 18 percent have featured gender fluid, non-binary or androgynous models—leading the way, compared to the other countries surveyed. They also rank highest (45%) for having used more images featuring racially diverse models in the last 12 months.
UK struggling with regulation-based gender issues
Following the recent introduction of the Advertising Standards Authority's (ASA) gender stereotyping ban, 74 percent of UK marketers say they have been impacted by that standard (compared to 57 percent the previous year). Half (51%) of the respondents also agree that there are some company concerns that gender-neutral advertising could negatively impact their bottom line, while 60 percent (younger generations more, older less) agree that gender is no longer as important a factor when it comes to targeting in marketing campaigns.
Traditional mindsets in Germany
Echoing discussions of the past 15 years, 60 percent of German marketers agreed that a gender stereotyping ban (similar to the UK's) should exist for advertising in Germany, and 50 percent believe it is important to support gender fluidity through marketing campaigns. Both are the lowest figures among countries surveyed, and relatively low agreements within the context of the survey. The country also ranks last regarding the use of more images featuring racially diverse models, transgender models, or people with a disability.
Scope and Learning for D&I and marketing practices
While this latest research does not analyze the actual imagery in advertising, it sheds light on the proclaimed opinions, perceptions, and intentions of marketing experts. Their answers may or may not be influenced by social expectancy, peer group think, or messages spread in special interest media and filter bubbles. Similar to the results from previous research, high levels of interest are coupled with low awareness for the hard business case. Furthermore, the question of diverse imagery may only be one element of a larger approach that accommodates differences within the mass market and market segments in a credible and relevant way.
Larger-scale data about the extent to which this is already happening are scarce and exist mainly for local markets. However, they consistently show that neither product nor communication strategies—above or below the line—nor sales (front end, customer service…) are close to the diversity of the actual existing customer base, regarding ethnic or cultural diversity, gender, LGBT, age, religion, or disability (cf. the following article).
Instead, the internet provides a platform for different communities to finally voice their anger about, for example, sexism in advertising, as well as all-white or all-young approaches in marketing. The persistence of these campaigns confirms the high percentage of agreement regarding room for growth for D&I in marketing.
Resilient D&I: Michael Stuber
2019 PDJ columnist, Michael Stuber shares 15 articles that touch on various aspects of D&I and explains why workplaces need to revise, rethink, and realign their D&I efforts.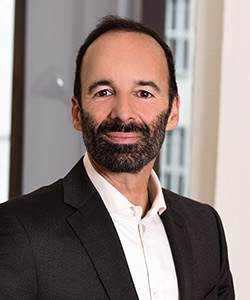 Michael Stuber
Michael Stuber's company hosts a D&I knowledge blog called DiversityMine, which contains more than 1,900 articles. He contributed an article on the future of D&I to the fall 2017 issue of PDJ and wrote about diversity and group think for the magazine's fall 2018 issue.