By Michael Stuber, the European D&I Engineer
It has literally become a fashion to position yourself as pro-diversity, including in contexts that historically were struggling with many, most, or all aspects of D&I. Here is why we must be careful about full-mouthed statements from famous, rich, or powerful people, and how companies can make their D&I communication credible and accepted.
In rare unanimity, the media commented on Heidi Klum's effort to reposition her TV show Germany's Next Top Model with a diversity flavor—it was described as parody of itself. There might be an entertaining element, when diverse candidates add color, authenticity, or extravagance to a mold that before had only been famous for its uniformity. However, what should concern not only D&I professionals, but all of us, is the fact that the idea of diversity is corrupted when it is applied in random contexts or stereotypical ways. Candidates with diverse backgrounds are reduced to their otherness and overexposed in a way that is just as insulting as the extreme normative approach of the show had before.
Similar, negative reactions to BlackRock's Diversity statements
Some were surprised that BlackRock's pro-diversity statements also provoked highly negative reactions. When the investment giant announced its intention to increase its efforts and expectations regarding board diversity, it was not the first time. This time, however, many questioned whether or not it was adequate that an investor brought up the topic in the way Larry Fink, CEO of BlackRock, did. A closer look reveals small toxic elements and also implicit bias embedded in the case.
Understanding the particular context
Whether it is fair or not, based on their perceived characteristic of short-term profit and stock price focus, investment management firms were traditionally not seen as promoters of D&I. As an increasing body of research, including studies by investment experts, provided evidence that diversity and inclusion was good for both profitability and performance, asset management specialists warmed to the idea. However, their actions were under scrutiny.
First pointing to the 'others'
When BlackRock, by far the largest publicly held asset management firm, first communicated about board diversity to companies in which they had invested, the message was not much discussed by D&I experts or the media. It was noted, however, that there was a discrepancy between what was requested from others and what the often male-dominated company did internally. In addition, D&I had been added as a second topic to climate change, which was the headline of that Shepard's Message.
Crossing a red line
In 2019, however, the tone of BlackRock's diversity communication had slightly changed and suddenly created heated reactions. This year, D&I was added to a pledge for purpose—again within the context of the annual BlackRock letter to CEOs. D&I was combined in a fluffy way with other "issues […] from protecting the environment to retirement to gender and racial inequality, among others." The approach was unfortunate in several respects and provoked polarized reactions from cheerful support on one side and to hefty backlash on the other. None of that was related either to questions about internal BlackRock D&I or to potentially questionable objectives of the company.
Consistency, clarity, coherence
It appeared that connecting D&I with a broader societal agenda upset a part of the target group that preferred that an investment firm should stick to its business realm. Actually, many companies experience the same effect: When management positions D&I somewhere between business and philanthropy, criticism grows faster and stronger, compared to a solid business-based storyline—another aspect related to the polarizing effect of making gender or racial inequality part of a corporate mission. These and other topics have become explicit elements of public political battles where a large group of people only sees either/or: them versus us, red versus blue, etc. In this context, BlackRock's statement was opposed by those who had a different opinion—for it was perceived as an opinion in the first place.
What high-profile communication about D&I has to consider
In a polarized context, where racism, sexism, ageism, and homophobia have become parts of reality again, D&I must be a more elaborate than in the beginning, when creating attention and raising basic awareness was appropriate and enough. Lessons from the above and other cases include the following:
Back to Business: In a business context, base your D&I story on business arguments only, and make sure these are firmly connected with corporate priorities
A Clear Priority: Position D&I as a dedicated contribution to the business agenda and not as a second or support item of another trendy topic with which "everybody agrees"
Choice of Timing: Choose a business context for your D&I communication and make sure it is just as recurring as other business communications (market, financial, etc.)
A Proven Approach: There is a ton of evidence for the value-add and benefits of diversity today, which should be reflected in your D&I language; today, there is still too much language of "belief" or "conviction." which must be replace by "knowledge" and "proof."
By recalibrating the positioning and communication of D&I, the approach does not become less human, nor does it lose its social impact. A clear, sharp, and sometimes hard appearance provides the objective base for D&I that is required in an often hostile and sometimes aggressive environment. Allowing and encouraging everyone to identify with and engage in D&I is another element that is key in this regard—and therefore, widely discussed and considered going forward.
Resilient D&I: Michael Stuber
2019 PDJ columnist, Michael Stuber shares 15 articles that touch on various aspects of D&I and explains why workplaces need to revise, rethink, and realign their D&I efforts.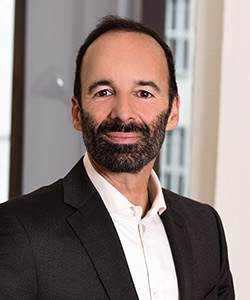 Michael Stuber
Michael Stuber's company hosts a D&I knowledge blog called DiversityMine, which contains more than 1,900 articles. He contributed an article on the future of D&I to the fall 2017 issue of PDJ and wrote about diversity and group think for the magazine's fall 2018 issue.